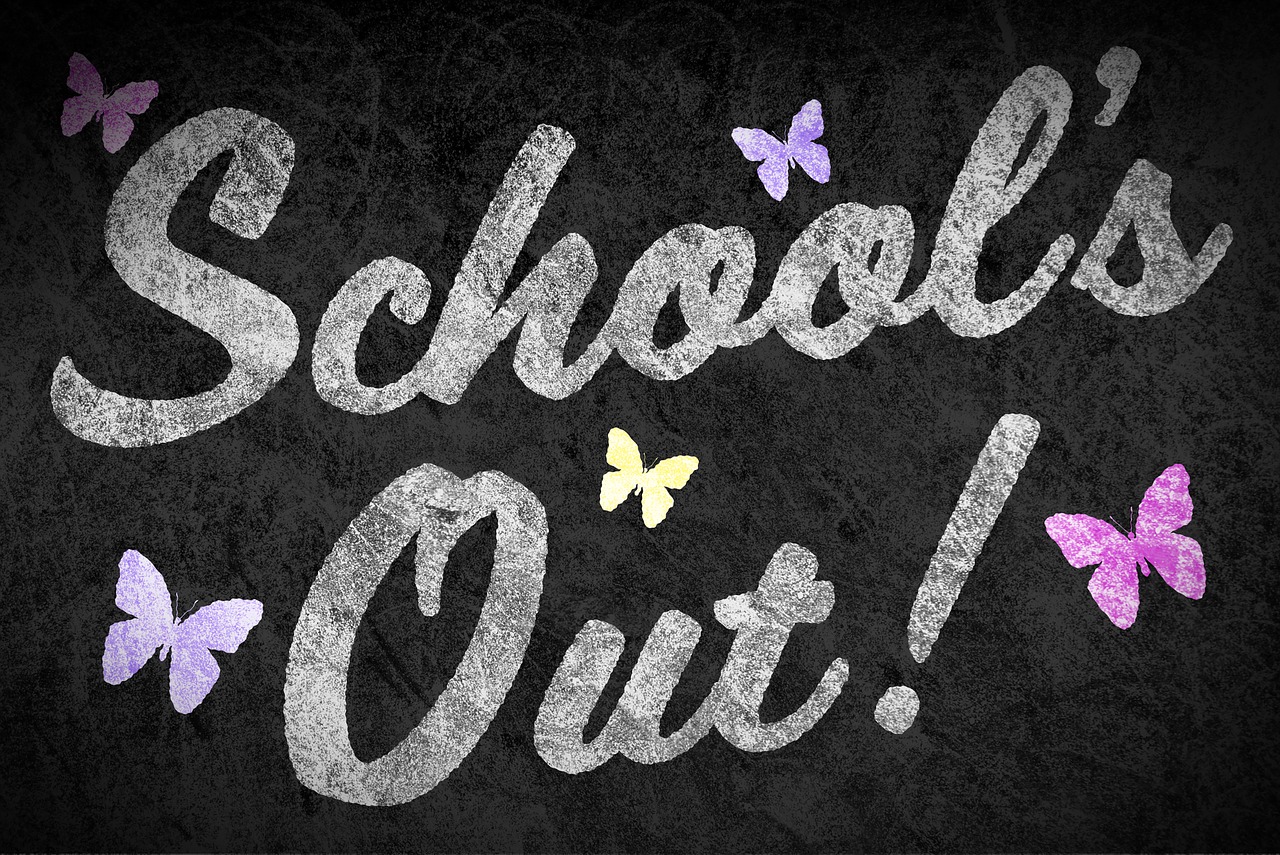 School holidays can be full of fun and family time, but it can get tricky if the kids are at home with nothing to do. While kids of all ages look forward to activities during school holidays, it's a mental shift for parents. Instead of letting your kids stay on their smartphones or play video games all day long, there are plenty of things to do with kids on school holidays.
If you're wondering what to do in the holidays this year, here are 15 options to keep the kids entertained.
Indoor Activities
1.      Home Cinema
Set aside a place and time for your favourite movies, cozy up in the living room on cold nights, or set up a projector screen outdoors on warm nights. You can also get the kids to make their movie snacks, like making a homemade pizza or getting the popcorn ready. This is particularly suitable if you are looking for what to do on school holidays at home with a teenager.
2.      Play With Puppets
Bring your old colorful socks to life with a puppet show. This is a beautiful activity to improve your storytelling and acting. The sock puppets can act out your kids' favorite books or fairy tales if you're not so great at improv. You can even record your kids' puppet show for a YouTube series just for fun.
3.      DIY Laser Maze
One of the easy things to do in the school holidays at home is to build a laser maze with some string around the house. Your kids must move between the lines to reach a prize, like their favorite snack or toy.
Set up some basic rules, like what happens if you touch the "string laser beam": go back to start, forfeit a prize, etc. You could even make it a timed race, so whoever finishes the laser maze fastest wins a special award.
4.      Baking
Everybody loves a good dessert, and baking is one of the most fun things on holidays at home. It's perfect for your child's birthday, but you can bake it any time of the year. Decide on baking a whole cake or little cupcakes or cookies. The fun part isn't just in the eating, but mixing and decorating the treats and sharing them with your grandparents or neighbors.
5.      DIY Treasure Hunt
A treasure hunt is a perfect activity for the school holidays. Start by making a list of all the hidden treasures, and then hide them in all the nooks and crannies in your home. Cross them off one by one as the kids find them. You can hide treats, puzzle pieces, or clues too.
Tip: With this activity, the kids will probably turn the house upside down, so make a game out of tidying up when you're done.
Outdoor Activities
1)     Swimming
Take the family out to a water park or local swimming pool for a refreshing workout. Keep an eye out for local swimming facilities that offer perks like discounted swimming lessons or free inflatables. If you live close to the beach or plan to visit a beach destination for the school holidays, the kids can learn how to surf or sail.
2)     Picnic
If you're wondering what to do on school holidays at home, why not pack a picnic and head to your local park? Picnics are also a great way to explore new places: start with a gentle hike on a nature trail, watch for birds and animals, and then settle down for a wonderful meal.
3)     Geocaching
Geocaching is an example of what to do on holiday with a teenager that teaches a wide range of skills, from navigation to environmental sustainability. It's essentially an outdoor treasure hunt on a global scale. You'll need a GPS-enabled smartphone and a geocaching app to get started.
Follow the coordinates to discover hidden caches, which usually have treasures or tradeable objects. Take your treasures, so if you take something out of a cache, replace it with yours, and someone else will find it. 
Fitness Activities
(1) Silly Yoga
One idea for doing fitness things on holidays at home is yoga, but with a fun twist. Take your basic yoga poses but add something silly to them: make funny faces or animal noises as you stretch out, give the poses some fun new names, or get as creative as possible. Kids are super flexible in body and mind, so silly yoga is an excellent way to get them shape.
(2)     Tug Of War
If you have many competitive kids in your home or neighborhood, tug of war is one of the most fun things to do in the holidays for 12-year-olds or older kids. You need a long rope; tie knots on it every few feet or so, plus one knot at each end of the rope.
Divide the kids into two groups, have each one grab at the rope knots, and pull with all their might! Tug of war helps to build upper body strength and develop teamwork skills.
(3)     Home Olympics
Come up with your own sports day or Olympics right at home. The kids can try multiple games, but you'd need to create homemade props to help them along. For example, build an obstacle course with bean bags.
Or, if you have a race-type game like balancing eggs on a spoon, use skipping ropes to mark out the lanes. Also, get the kids engaged by making DIY trophies and medals for the winners in your home Olympic Games.
(4)    Have a Dance-Off
Get a good cardio workout by dancing to your favorite music. Build a playlist with your kids, and don't be afraid to explore new bands or genres. Make some room indoors or outside, turn up the music, and sing and dance your hearts out. You could have the kids develop their dance routine or find a tutorial online to get your groove on.
Mental Exercise Activities
1.      Visit a Museum
If you search for "things to do in school holidays near me," your local museums may be an eye-opener. Museums hold an incredible wealth of information about the history, culture, technology, and even futuristic ideas that kids enjoy.
2.      Visit a Local Farm 
Believe it or not, farms are beautiful places of learning. When kids discover where their food comes from, they learn to appreciate their health and become more aware of climate change. You can even get tips for growing your food at home, starting with easy plants like aromatic herbs. Farms are also really fun for kids to feed or pet the animals or ride a donkey or a horse.
3.      Play Strategy Board Games
Last but not least, some more things to do in the holidays for teens include strategy board games. Try popular games like chess and monopoly or unique board games like Pandemic, Twilight Struggle, and Tiny Towns. These games encourage you to be resourceful, creative, and organized.
Takeaway
These are just 15 out of endless ideas for kids during the school holidays. Kiss boredom goodbye and enjoy spending time with your family on every holiday.
Want to know how to maximise your child's growth? Read our article Risk Taking & Child Development