Magical beneficial foods providing everything you need from only a few mouthfuls…. Sound too good to be true?
The Super Food Myth
What are superfoods? In reality, there is no such thing as a 'SUPERFOOD'. The term is a marketing slogan used to attract attention and sell products worldwide.
Super foods are nutrient-dense foods with the potential to improve health, according to the food industry. However, it's important to note that It takes more than concentrating on one or a few of the hottest culinary trends to achieve optimal health through diet and nutrition. Avocado, broccoli, sweet potato, blueberries, and salmon are some of the super foods you should eat.
We would all love a great-tasting food packed with all the nutrients, vitamins, minerals, oils, and proteins our body needs, giving us a superhuman feeling after eating. Unfortunately for us all, a balanced diet combining multiple foods is required to provide our bodies with everything they need.
A healthy diet is a balanced, diverse one. 
Everyday Super Foods
Listing exotic foods only available in far-reaching places of the world or for a small fortune if bought online will not help you purchase food at the local store, with access to only common foods. The honest answer to eating "Super Foods" is understanding the differences between everyday foods and making an informed food selection. A great way to look at food is the same way you would look at medicine. Creating optimal health is the number one goal you should be striving for when eating foods.
Below are examples of every day top superfoods you should consider buying when you're next at the local store. 
Seeds
Chia, Hemp, and Flax seeds are great options when you're next at the store. They provide a rich source of omega-three fats, a group of unsaturated fats your body cannot make on its own that help form part of cell membranes throughout your body.
They are linked heavily with the hormones that regulate blood clotting, and studies show they may help lower the risk of heart disease. As they are tiny, it's easy to include seeds into meals without noticing they are there. Try sprinkling seeds over your morning meal, such as porridge or cereal, or add them to your next smoothie.
Avocado
Avocados can cost a little more than other foods, but they are 100% worth buying. Packed with healthy fats, they are very high in vitamin C, potassium, magnesium, vitamin E, and B. Along with being low in sugar, they contain fiber and relatively small amounts of protein, helping you feel full for longer.
Avocados can be stored at room temperature and are a great morning meal option, helping you start the day feeling great. Try avocados on toast or include them in your next chicken salad. 
Broccoli
A nutrient powerhouse, broccoli is packed full of beneficial ingredients and antioxidants which support many aspects of human health. It's part of a diverse group of vegetables from the cruciferous family, including kale and Brussel sprouts. Most cruciferous veggies are rich in vitamins and minerals like folate and vitamin K.
Broccoli can be eaten raw or cooked in various ways such as boiling, frying, steaming, or microwaving. It helps lower the risk of inflammation and strengthens our immune system, helping us fight off infections due to its vitamin C content. It's a great option when you're next at the store and can be included in dishes such as stir fry's or alongside a roast dinner. 
Blueberries
A small round-shaped fruit containing essential vitamins, minerals, and antioxidants improves almost every aspect of our health. Studies into blueberries show their properties can affect our heart, blood pressure, bones, skin, and many other areas of our body's health in a positive way.
They contain magnesium, vitamin C & K and are low in calories. They are perfect on top of cereal or can be ground up and drank in a smoothie. They can be kept fresh or frozen, allowing you to store them for more extended periods, and are widely available throughout the globe.
Sweet Potato
A large starchy testing vegetable packed with medicinal health benefits that can be cooked in various ways such as boiling, baking, or frying is a worthy addition to your weekly shop. The mainly orange-colored vegetable helps prevent vitamin A deficiency, can help reduce high cholesterol levels with its abundant fiber content, and is an excellent source of carbohydrates. The sweet potato can be a great alternative to the standard potato and can combine with many meals.
Salmon
To acquire all the omega-3s your body requires, eat fatty fish once or twice a week. You will find omega-3 fatty acids in abundance in salmon and other kinds of seafood. Omega-3 fatty acids are critical for your body's healthy functioning. They're related to better health and a reduced risk of various dangerous diseases.
Although salmon is known for its healthy fatty acid composition, it also contains many other nutrients. A 100-gram meal of wild Atlantic salmon has roughly 2.2 grams of omega-3 fatty acids, high-quality animal protein, and many minerals and vitamins, including potassium, magnesium, selenium, and B vitamins.
Dark Chocolate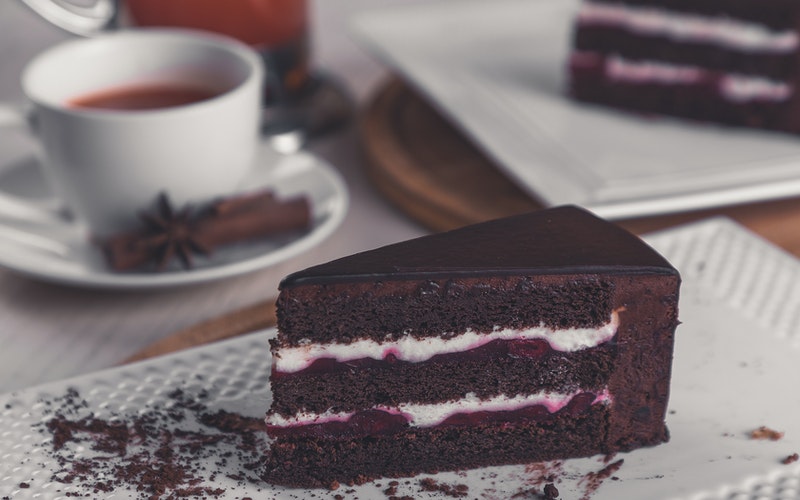 One of the most nutritious foods is dark chocolate, with a high cocoa content. Magnesium, iron, fiber, copper, and manganese are all abundant. But its most significant advantage is the wide range of antioxidants it contains. Cocoa and dark chocolate have more antioxidants than most foods, including blueberries and acai berries. 
According to multiple studies, dark chocolate provides substantial health benefits in humans, including enhanced blood flow, low blood pressure, lower oxidized cholesterol, and enhanced brain function.
Make sure you get dark chocolate that contains at least 70% cocoa. The best ones have at least 85% cocoa content.
The best method to complement your daily diet with antioxidants is to consume a tiny square of dark chocolate daily.
Bottom Line
Although you can classify several foods as super, it's vital to remember that no single food can guarantee optimal health or illness prevention.
By making a few small changes to your weekly diet through making informed food selection choices, you can give your body everything it needs and more.